Bach Brass
Design and Build Your Own Custom Bach Stradivarius...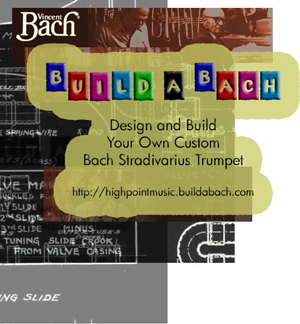 It is easy. You select your base model trumpet and customize your choice by navigating the site to select options to match your desired taste. Save your preferred instrument to share with your teacher or friends. Or, build another for comparison.
Your final selection will be built and shipped directly to your address. All major credit cards are accepted.
Build-A-Bach allows customization based on the two most popular Stradivarius instruments, the 180 Bb and the C180 C.
Options such as bore, weight, bell and mouthpipe tapers, tuning slides, engraving patterns, and more await to peak your anticipation!
Ready to design and build your custom Bach Stradivarius? Let's go!